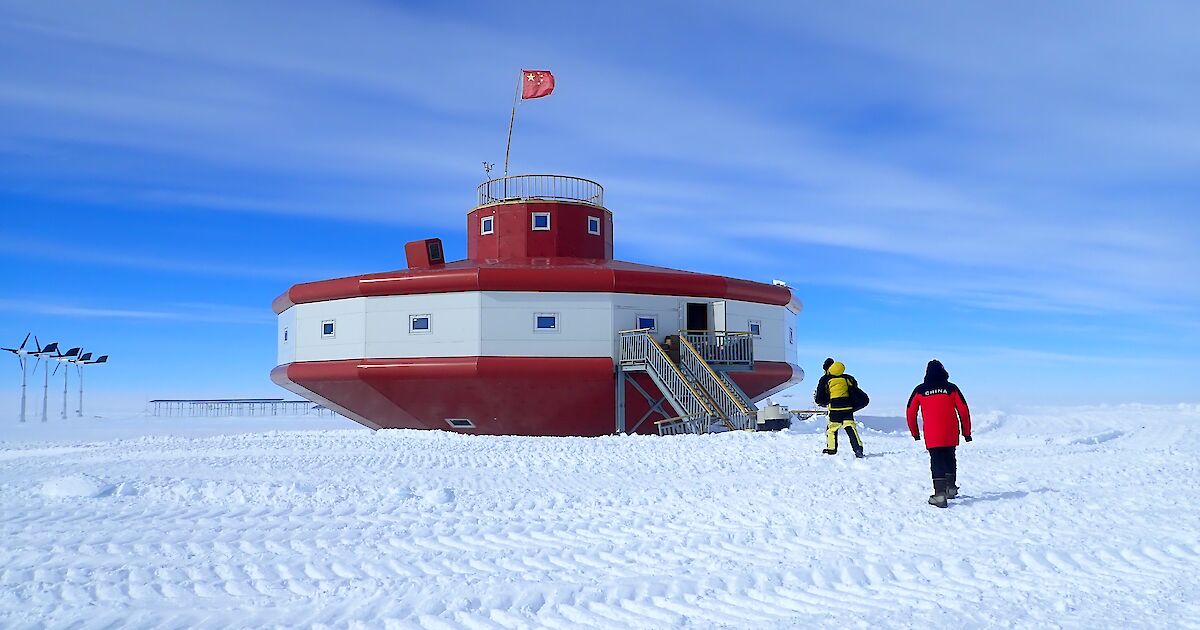 Travel through Antarctica on a podcast – Australian Antarctic Program (News 2021)
A new Australian Antarctic Division (AAD) Podcast invites the listener to join a 10,000 kilometer journey through East Antarctica on Australia's "most ambitious inspection tour ever".
In early 2020, a team of four carried out official inspections of six stations, in the Republic of Korea, Germany, China, Russia and Belarus, and visited six stations operated by other countries, in the east Antarctica and the Ross Sea region.
Over the past 60 years, Australia has carried out 10 inspections in Antarctica in support of the Antarctic Treaty and its Protocol on Environmental Protection.
AAD director and team leader Kim Ellis said inspections confirmed compliance with treaty requirements, including non-militarization, scientific research and environmental protection.
"It's more than just checking on someone. It's about strengthening the collaborative and cooperative relationships we have, "said Mr. Ellis.
"There was no part of the stations that we went to where access was restricted, and we were bristling with cameras, we were really interested, we had a million questions."
AAD Senior Policy Officer Dr Phil Tracey said station inspections under the Antarctic Treaty system provide an opportunity for parties to showcase their achievements and highlight their activities.
"Our overall conclusions were good. The locations and programs we inspected met basic treaty and environmental protocol requirements, "said Dr. Tracey.
Governments of all nations involved had the opportunity to comment on the Australian report on their station inspections, and the final report was shared with the 54 Antarctic Treaty nations.
A number of stations were inspected for the first time – Jang Bogo Station in Korea, open year round; Belarusian evening hill station; China's temporary installation on the inexpressible island; and the seasonal resort of Taishan in China, 2,600 meters above sea level and about 520 kilometers inland.
The team also carried out the first ground inspection of Molodezhnaya in Russia since 1983. Formerly the largest Antarctic station in the USSR, much of Molodezhnaya is now unused and presents challenges for environmental clean-up and l waste remediation.
"I believe that the entire Antarctic operation is built around the same spirit of cooperation and a single objective that is the basis of the Antarctic Treaty system – this idea of ​​peaceful and focused scientific research which Genuinely benefits the preservation of Antarctica and also global results, "said Mr Ellis.
"The reason we do these Treaty inspections is that they strengthen and emphasize the Treaty system, and we have seen this as a common theme in all the places we have been."
at