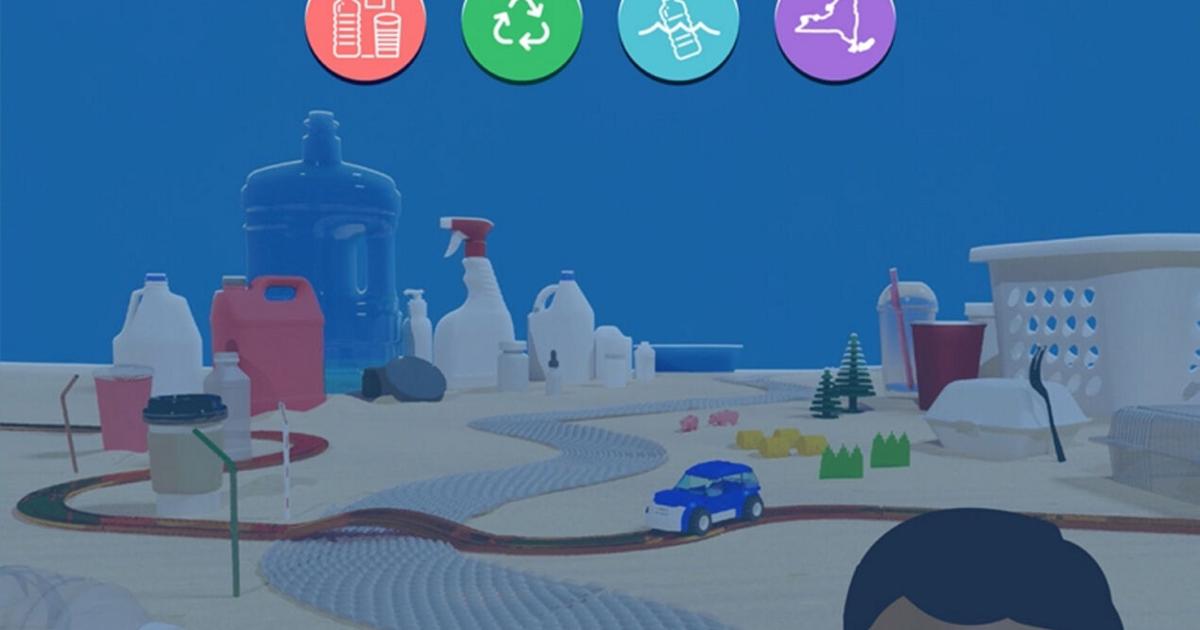 Plastic Pollution and You: NY Sea Grant Program Teaches Ways to Reduce Impact | Oswego County
STONY BROOK — New York Sea Grant has released "Plastic Pollution and You," a 126-page, 15-lesson curriculum focused on a human-caused threat to the health of New York's freshwater marine and aquatic ecosystems. The program is designed to be suitable for multiple grade levels, meets New York State and Next Generation Learning Standards, and aligns with the Department of Conservation's New York Ocean Action Plan New York State Environmental (DEC) and National Oceanic and Atmospheric Marine Debris (NOAA). Program initiatives in New York's coastal regions (Great Lakes and New York's Marine and Coastal District).
The program is co-authored by Kathleen Fallon, Ph.D., Coastal Process and Risk Specialist at New York Sea Grant, Stony Brook, New York, and Nate Drag, New York Sea Grant Great Lakes Literacy Specialist and Great Lakes Program Associate. Director at the University at Buffalo.
In addition to several teachers from across New York State, representatives from the DEC, NOAA Marine Debris Program, Michigan State University Extension, Maryland and New York Sea Grant programs, and Suffolk County Legislator Sarah Anker, participated in the program review.
"In Suffolk County, we have prioritized protecting the environment through actions such as banning single-use plastic bags, personal care products containing microbeads, and releasing helium balloons. While legislation is an important part of protecting the environment, we also need to focus on educating our future generations on what they can do to reduce the negative impact plastics are having on our fresh water. and our marine life. Having sponsored Suffolk County Resolution 450-2018 to create the Marine Debris Program, I would like to thank New York Sea Grant, Dr. Kathleen Fallon and Nate Drag for their work in creating this important initiative," said lawmaker Anker.
"New York Sea Grant was delighted to bring its experience and expertise to this collaborative effort to develop a new and innovative program to educate and generate interest in reducing and preventing plastic pollution in marine environments. and freshwater of New York State – from our Atlantic Ocean coastline and Long Island Sound to the Hudson River estuary, the St. Lawrence and Niagara rivers, and the state's two Great Lakes . The program will play an important role in inspiring the next generation of coastal stewards," said New York Sea Grant Director Rebecca L. Shuford, Ph.D.
The Plastic Pollution and You lessons and activities invite students to think about what plastic is, how they use it, and the impact of plastic pollution on the environment. They learn about the different types of plastics, their impact on marine and freshwater ecosystems, as well as the recycling process and waste capture technology.
Skills developed during program lessons include data collection, mapping, mapping, position statement preparation and technology solution design, behavior change campaigns, public policy and action at the community level to solve the problem of plastic pollution.
Funding for the development of this program was provided by the New York State Environmental Protection Fund administered by DEC.
The New York Ocean Action Plan (OAP) aims to achieve a better managed and healthier ocean ecosystem that benefits people, communities and the natural world. The development of this curriculum supports OAP Goal 4 of raising awareness of ocean issues and threats to its ecological integrity. Raising awareness and educating key audiences helps increase communication, transparency and build support for ocean conservation and management.
New York Sea Grant is a cooperative program of Cornell University and the State University of New York, and one of 34 university programs working with coastal communities through the National Oceanic and Atmospheric Administration. Learn more at www.nyseagrant.org.