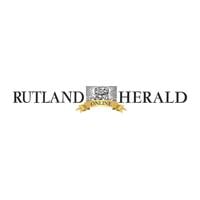 Planet Weekly: S.148 for Environmental Justice | Perspective
I chose to become an environmental lawyer because I wanted to protect the environment. But I've learned throughout my career that "environment" means a lot of things. These are the wild and undeveloped places in the mountains, deserts or river valleys. But it is also the environment where people live, go to school, work and pray. And similarly, the concept of "environmental protection" has several connotations. It means protecting our natural resources from destruction. And it also means protecting everyone's right to have access to a clean and healthy environment – ​​otherwise known as environmental justice.
I am grateful to lead a team of advocates at the Conservation Law Foundation (CLF) in Vermont, where we promote these two forms of environmental protection. At CLF, we've worked to protect the water quality of our precious Lake Champlain and we've protected the state's prime agricultural soils from development. We also fought to keep toxic lead out of drinking water at schools and daycares and worked to keep harmful PFAS chemicals out of Vermonter homes.
Throughout this work, we see some Vermonters—particularly Black, Indigenous, and People of Color (BIPOC) and Vermonters living on lower incomes—bearing a disproportionate share of these environmental damages and hazards (such as contamination of drinking water or exposure to other toxins). These populations also tend to have less access to the benefits of the clean and healthy environment that we fight to protect (such as access to fresh, locally grown food or clean, renewable energy).
A recent study led by Dr. Bindu Panikkar of the University of Vermont showed that census tracts with BIPOC and Vermonters with limited English proficiency were significantly more at risk from environmental damage, historic pollution sites, vulnerability to heat and air pollution than the rest of the population. Similarly, people in BIPOC were twice as likely as white Vermonters to have no access to public transportation, to own a vehicle, to have trouble paying for food, to have no doctor first resort and to report autoimmune disorders. They were three times more likely to rely on public transportation, struggle to pay for electricity, go hungry within a month, and report higher rates of Lyme disease, compared to the white population.
People below the federal poverty line were also twice as likely to have reduced access to fresh food, to report asthma, cardiovascular disease and cancer. And it should be noted that about 46% of those who earned below the federal poverty level in this study were also people of color.
Some of these inequalities stem from historic policies, but many are due to a current lack of access to government decision-makers. Fortunately, we now have a unique opportunity to address these injustices by advocating for the Vermont General Assembly to pass Senate Bill S.148 "Environmental Justice Act".
This environmental justice bill establishes a framework for the state to proactively address these inequities by developing community engagement plans, incorporating cumulative environmental burden analysis into permit decision-making. and projects, by creating and empowering an advisory council on environmental justice and by distributing funding more equitably. associated with environmental benefits, such as investments in drinking water, public transport and renewable energy infrastructure.
With the help of the REJOICE Collective, community-focused groups across Vermont have been organizing for five years to inform the creation of S.148. The Vermont Renews Coalition's BIPOC Advisory Council has also been instrumental in guiding S.148. It is crucial that the movement for environmental justice be led by the communities that have the most stakes.
CLF supports and builds on this community knowledge and expertise, and we are committed to co-developing transformative approaches to building a sustainable, just, and resilient future for overburdened and underserved communities in Vermont.
The Environmental Justice Bill is not a silver bullet, but it is a fundamental step toward achieving environmental justice in Vermont. As Thom Davies and Alice Mah note in their 2020 book "Toxic Truths", "Environmental justice is the affirmation of an unequal present and the aspiration for a better future".
Many Vermonters yearn for a brighter future, and S.148 brings us one step closer. If you support a Vermont where no segment of the population bears a disproportionate share of environmental risks, where all Vermonters have a seat at the table when decisions are made about their health, environment and community, and where environmental benefits are evenly distributed across the state, so please consider reaching out to your legislators and urging them to support the passage of S.148.
Elena Mihaly is Vice President and Director of the Conservation Law Foundation of Vermont.