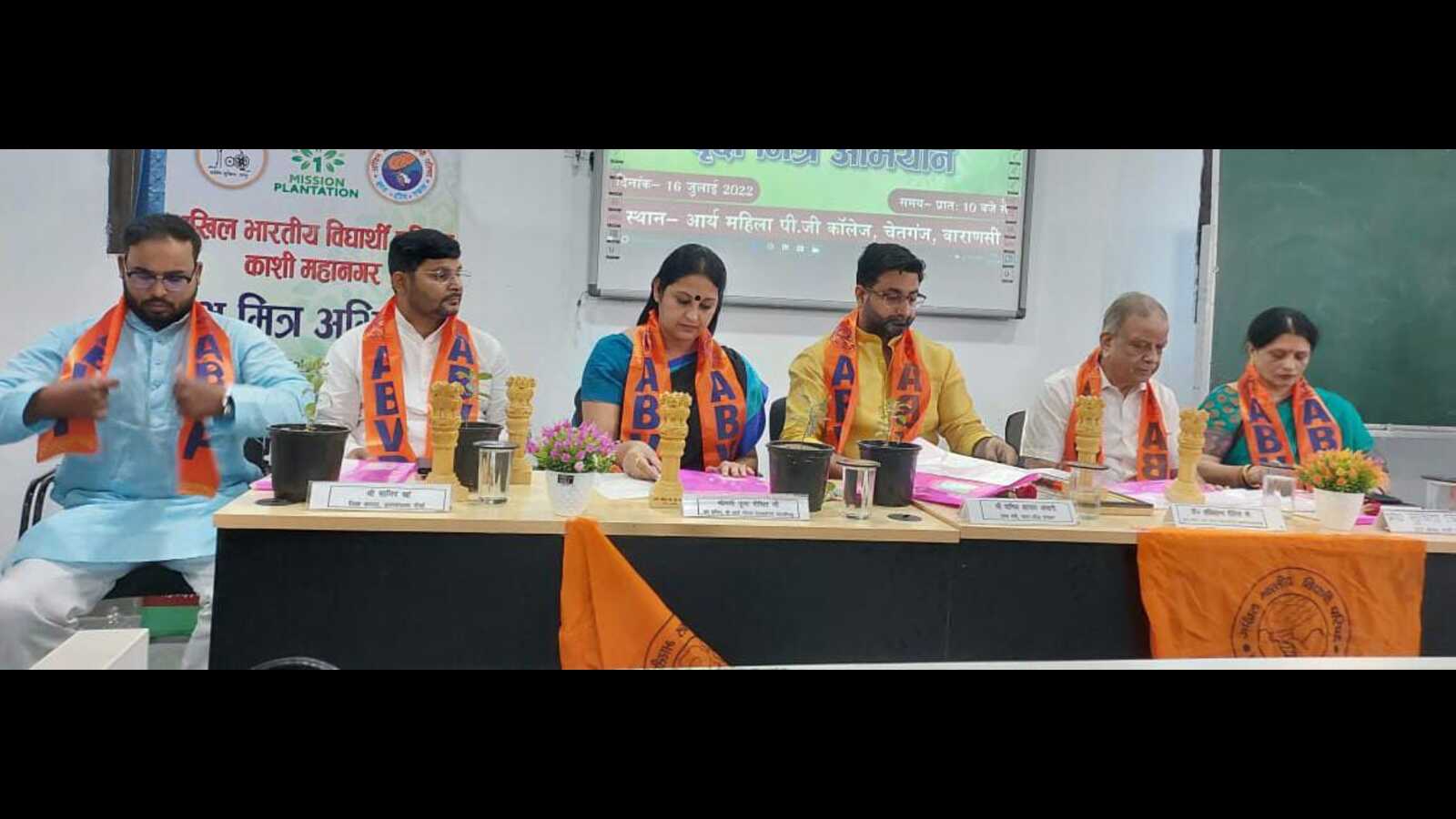 Minister Ansari calls for environmental protection campaign in every village
Denmark's Minister of State for Minority Welfare, Azad Ansari, said it was time to look beyond the "One Family, One Plant" campaign and make it "One Person, One Plant" instead. a plant".
Danish State Minister for Minority Welfare Azad Ansari said on Saturday that the environmental protection campaign, which was started by Akhil Bharatiya Vidyarthi Parishad (ABVP), would be rolled out to all villages.
Ansari was speaking as the main guest of the program held at Arya Mahila PG College here regarding environmental protection and promotion of 'Vriksha Mitra' campaign.
Ansari said, "We need to look beyond the 'One Family One Plant' campaign and make it 'One Person One Plant' instead.
Praising ABVP, Ansari said the student organization has always taken care of students' interests.
Pooja Dixit, Co-Secretary, Arya Mahila Hitkarini Mahaparishad, and Professor Suchita Tripathi welcomed the guest.
On this occasion, 50 different types of young trees were also planted in the premises of the college.
Close story
HP celebrates 75 years of existence with big events

Himachal Chief Minister Jai Ram Thakur chaired a high-level committee meeting on Saturday to celebrate the state's 75th anniversary by hosting so many events. Thakur said these events would be chaired by him and various Union ministers. He said the message must be clear that everyone in the state has contributed to development and progress over the past 75 years.

Action against 18 tourists for flouting standards in Bhimashankar

Pune Rural Police have taken action against 18 tourists for breaking standards at Bhimashankar. According to information shared by Ghodegaon Police officials, on Monday, two groups consisting of eight and ten youths were found playing loud music and dancing on the road and creating a nuisance. Senior Police Inspector of Ghodegaon Police Station Jivan Mane said we had received complaints. As a result, we took action against two groups for breaching the standards.

PMC Disaster Management Cell faces staff shortage

The disaster management unit of the Pune Municipal Corporation, which covers a population of around 0.5 million, has only eight employees – one officer, two clerks and five telephonists. Civic activists said the operation of the DMC is important during adverse weather conditions. Disaster Management Department Deputy Commissioner Sachin Ithape said: "Although 39 positions have been assigned, eight are leading the cell. We brought together staff from other departments and managed the workload.

Road safety measures are reinforced at HP: Minister of Transport

HP Transport Minister Bikram Singh said on Saturday that a "good Samaritan" is someone who, without expectation, voluntarily presents himself for immediate assistance or emergency treatment to someone injured in an accident during the "Golden Hour". He was addressing the third meeting of the National Transport and Road Safety Development Council. He said a road safety cell was created in which officers from the deportation, police, health and education services were included.

IMD predicts heavy rain for the next four days in Himachal

Shimla MeT center director Surender Paul said a yellow weather warning was issued for heavy rain, lightning and thunderstorms in middle plains, middle hills and high hills from July 17-19. There is an orange alert for heavy rain and widespread thunderstorms on July 20. Dalhousie recorded a daytime temperature of 25.5 degrees. Keylong was the coldest at 10.4 degrees Celsius. Meanwhile, Bhuntar received 33.3mm of rain while Hamirpur recorded 10mm of rain.