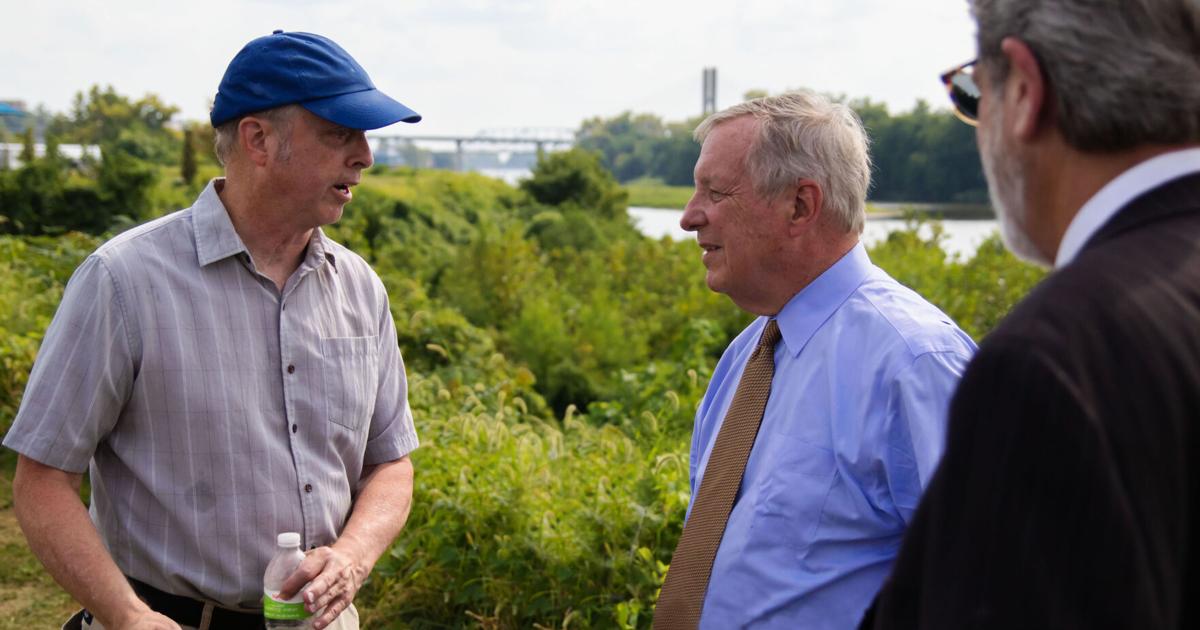 Durbin in Quincy to tout federal funds going to region | Illinois News
QUINCY — U.S. Senator Dick Durbin made two stops in Quincy on Friday, promoting federal funding efforts that will be used to improve the quality of life not just in Quincy, but with impact in the region and around the world.
The first stop of the day was the Chaddock campus on South 24th Street. Durbin met with Chaddock leaders including President and CEO Debbie Reed, Executive Director of Attachment and Trauma Services Matt Obert and Knowledge Center Executive Director Josh Carlson to discuss $800 funding. $000 he and Sen. Tammy Duckworth, D-Ill., earned in fiscal year 2022 for an expansion of the school's knowledge center.