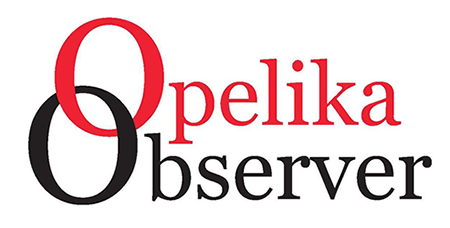 Auburn Forms Art Study Group
BY HANNAH LESTER
The City of Auburn is in the process of forming an art-related task force, which will look into changing zoning ordinances in the City of Auburn.
Recent news has put citizens in the arms that the Auburn Zoning Board has requested the removal of a mural on Opelika Road, located on the side of the Bedzzz Express.
The mural depicts "Greetings From Auburn" with each letter featuring a different part of Auburn, including former Auburn running back in the 2013 Kick Six; the Momma Goldberg and Chicken Salad Chick logos; Jordan-Hare Stadium; Samford Hall; round; and Bo Jackson. The mural's background features Aubie, an eagle, Toomer's Pharmacy and Auburn oak trees, rolled in toilet paper.
The mural, according to the zoning board, violates city ordinances.
The mural was unveiled in fall 2021 and has already become a spot for Instagram-worthy photos.
In early February, the council voted against the mural.
On Tuesday night, however, at the Auburn City Council meeting, Ward 3 Councilmember Beth Witten kicked off a discussion about community art and city murals.
"I just wanted to ask this body to look at how art interacts in our community and how we allow an individual, a business or even possibly our own municipal art to be displayed throughout our community," said Witten.
The mural itself was not mentioned at the meeting, but it is the subject of much discussion and debate online.
"We're not here to discuss specific mural cases, but there was a question about what our ordinance says and I want to make sure everyone understands, when we have a law on the books, like an ordinance, the city does not have the right to choose, as we just discussed noise complaints, which ordinances we enforce and which we don't," City Manager Megan Crouch said. "We have to apply them all."
Crouch said city council could not change the ordinance immediately Tuesday night.
Witten said she believes Auburn is pro-art and listed a few organizations that help keep arts investment in the city going, such as the Auburn Arts Association or the Jule Collins Smith Museum.
"What I'm asking us to discuss is art not being contained within four walls, but perhaps outside a wall, or within a public or private footprint or space," said- she declared.
Planning Director Steve Foote spoke about the city's zoning regulations.
The planning commission reviewed research into murals and art in 2021, Foote said, and considered establishing an arts commission.
He defined mural painting and said that murals are not permitted by zoning if they meet the definition of a mural. There is no process in place for residents, artists or businesses to apply for murals in the city.
"The city council has the ability to initiate a change to the text of the zoning ordinance, as does the planning commission," he said. "And that would be something that would be worked through by staff, presented to the Planning Commission, they would make a recommendation that would be passed on to you and then, of course, you would have to pass an ordinance to change the zoning ordinance."
Council decided Tuesday night to form the art-focused study group at the suggestion of Mayor Ron Anders.
"Allow this group… to spend time over the next 60 or 75 days engaging with our planning staff, engaging with our parks and recreation, engaging with people in our community who care and us help figure out how we might get there," Anders said.
The group would come back to the board with recommendations, Anders said. The council was in favor of the idea.
SABER FUNDING:
The Industrial Development Board is partnering with Saber Finance following a vote by Auburn City Council Tuesday night. The partnership will provide funding opportunities for local businesses.
The partnership, with the Birmingham-based organization, will create an SBA loan fund and add a Certified Community Development Financial Institution (CDFI) to the city.
"The City of Auburn's Department of Economic Development, in an effort to make financing more accessible to minority-owned businesses and start-ups, has entered into discussions with Saber Financing regarding locating a branch of their operation in Auburn, Alabama," a city memo said. Manager Megan Crouch.
CDFIs focus on business development.
"CDFIs can help bridge the financing gap when a project has a higher risk profile than a traditional lending institution is comfortable financing," the memo says. "CDFIs often serve the community by meeting the needs of growing businesses, minority-owned businesses, and startups that may be strapped for cash."
The goal, according to the Community Reinvestment Act of 1977, ensures that those who need funding can receive it "without bias."
"An in-market CDFI would be able to assist companies in situations where funding shortfalls may exist, where additional equity is not available, or where a smaller short-term solution for working capital shortfalls is necessary," the memo reads. "…With the city's increased focus on entrepreneurial growth, along with the robust development of Auburn University's entrepreneurial programming, Auburn's market is ripe for entrepreneurial activity.
"…We continue to see businesses start in Auburn and grow in Auburn. We now have the ability to get those same businesses financed in Auburn as well. »
As part of the deal, the Industrial Development Council will provide more than $150,000 to Saber Finance.
In addition, the City of Auburn will allocate a portion of Urban Development Action Grant repayments to be used in the loan reserve. The Industrial Development Council is requesting $75,000 in Urban Development Action Grant funding.
"Saber is excited about the prospect of working with the City of Auburn's Department of Economic Development," said a document from Saber.
OTHER BUSINESS:
– The board approved a contract with Eye Partners, PC for a sublease for the CityCare move for just under $51,000.
-The council suspended its rules to move the interviewing process until a vacant planning commission seat was filled.
– Council approved a contract with Gulf Coast Truck and Equipment Company Incorporated to purchase a Mack LR64 2849 Autoreach 28-yard 2849 Automated Side-Loading Waste Collection Body for the Department of Environmental Services for over $309,800 $.
– Council approved a contract with South Dade Air Conditioning and Regrigeratoin, Inc. for a multi-use trail on Martin Luther King Drive and SR-14 for more than $766,200.
–The board approved a contract with Spire Alabama, Inc. to extend natural gas services to the Auburn football complex for more than $19,000.
– The board has approved rights of way, various drainage and utility easements for Chapel Heights, LLC. for the property southwest of the intersection of Pierce Chapel Road and Lee Road 027.
– Council has approved a statutory warranty deed for lots 6 and 8 of the Tucker Heights Subdivision for the North Auburn Housing Development Corporation.
– Council approved a 3-acre annexation for Everett and Mary Ann Williamson for property on the east side of Society Hill Road.
– Council set weeding costs for two properties: 937 Alan Ave. and 515 Byrd St.