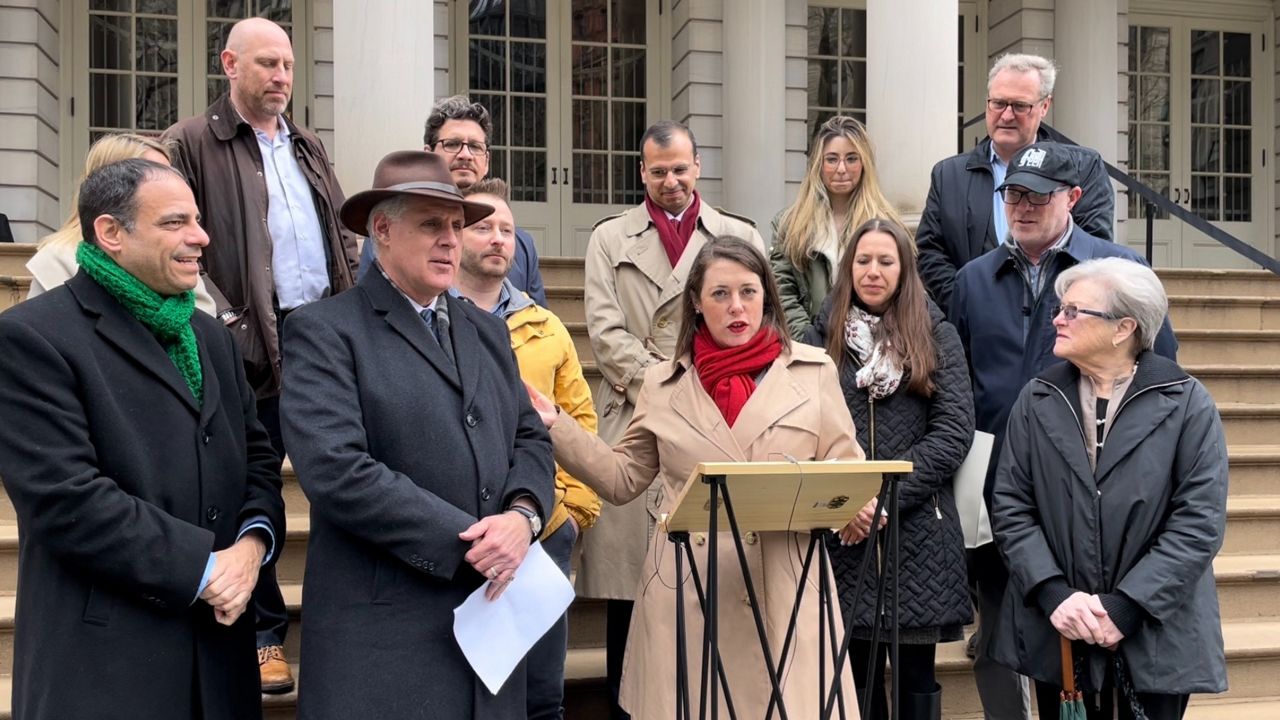 Advocates Seek Approval of Clean Energy Projects
Even though the city's green goals are ambitious, around 85% of its electricity currently comes from burning fossil fuels in factories.
To change that, two multi-billion dollar projects promise to bring solar, wind and hydroelectric power to New York.
"Our overall plan to reduce the city's carbon footprint calls for a significant increase in renewable energy," said Rohit Aggarwala, New York City's climate director and environmental protection commissioner. "We don't see these two projects as a ceiling, it's not the end of our journey, but it's the critical first step."
The first is called Clean Path, which would bring solar and wind power from upstate through a 175-mile underground transmission line.
The second, the Champlain Hudson Power Express (also a transmission line), would bring hydroelectricity from Canada.
Both projects have the support of Governor Kathy Hochul.
"Upstate, almost all of their energy is clean energy. In New York, almost all of our energy comes from fossil fuels. So we need to act quickly," said Julie Tighe, president of the New York League of Conservation Voters.
The Public Service Commission will vote on those plans next week.
"And if they vote now, I would like them to come to Queens and explain why. Don't hide in Albany, stay up there and say "it's too expensive". Families choking on polluted air, that's the cost we really should be thinking about," said Costa Constantinides, CEO of Variety Boys and Girls Club of Queens.
Both of these projects were selected by the New York State Energy Research Development Authority, and while Clean Path enjoys broad support, some groups oppose the Champlain Hudson Power Express, questioning its overall impact on the environment and indigenous communities.
"NYSERDA made a mistake in selecting this project and what we need to do is quickly reevaluate and select a different project," said Richard Webster, legal program director at Riverkeeper.
If these projects are not approved, state authorities will have to quickly select alternative options.
New York State has set a goal of having a zero-emission electricity sector by 2040.